Little Princess Spa® Frozen II Event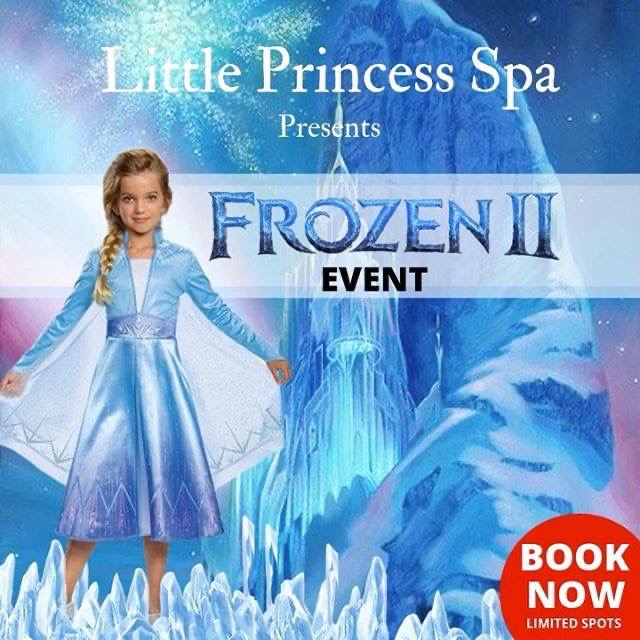 Fell free to buy this EVENT on-line. Click & Buy!
If you wish to buy tickets for this event online, you are welcome to do so. If you complete the transaction after hours, we'll contact you the next business day.
ONLY $55 Per Child

MAR 29th @ 10:30 am – 12:30 pm.
Little Princess Spa® Invites you to:
• Meet & Greet Elsa & Anna 1 hour
• Sing along with them to their favorite soundtrack (Elsa and Anna will sing LIVE)
• Story Time
• Arts & Crafts
• Makeup inspired by Frozen II
• Hairstyle inspired by Frozen II
• Mini Manicure inspired by Frozen II

*Don't forget to come with your favorite Princess Dress*

Restrictions:
WE DO NOT REFUND THE TICKETS
WE DO NOT CHANGE THE DAY, TIME AND LOCATION OF THE EVENT


Tickets must be purchased in advance, tickets are limited.