Highness Spa Party | Little Princess Spa®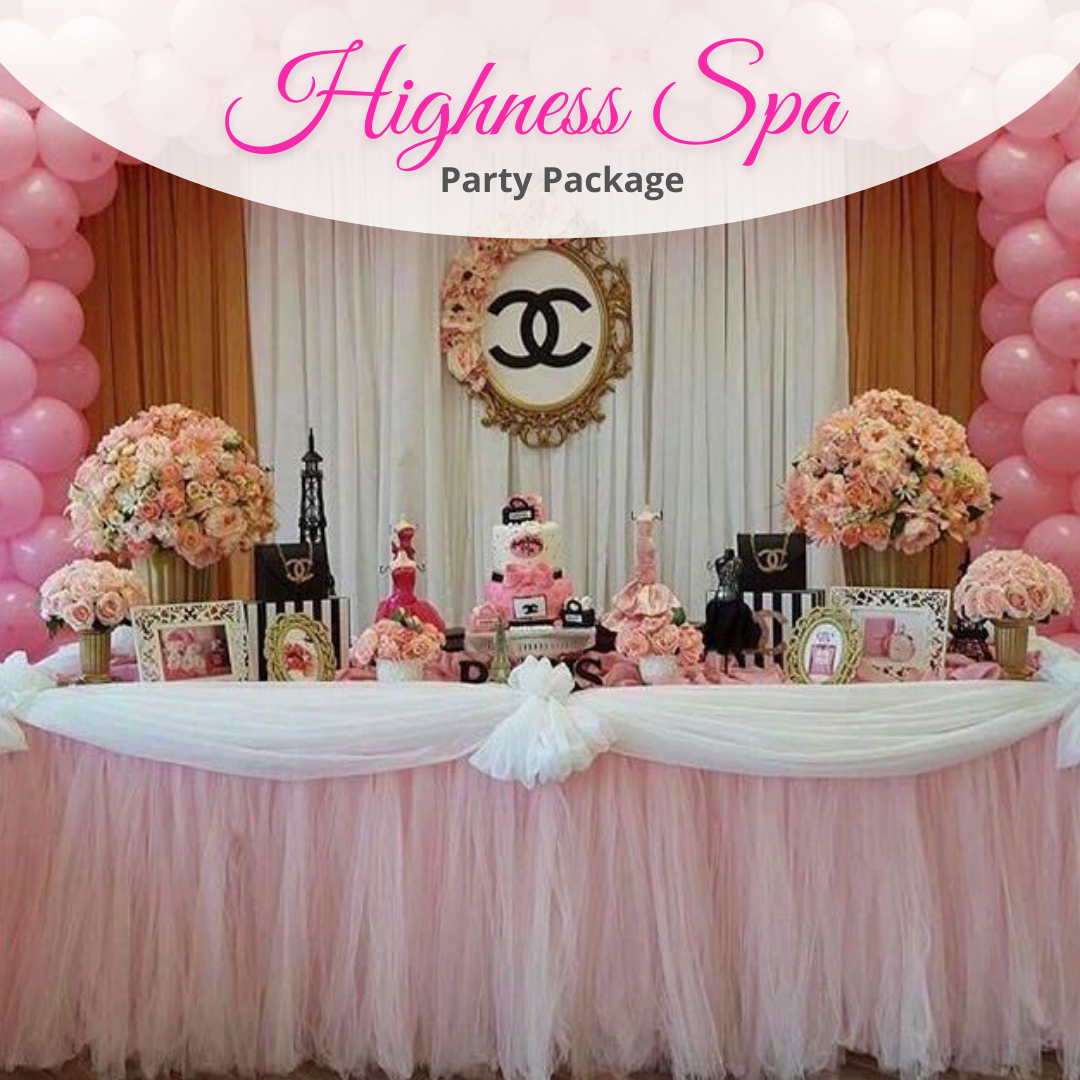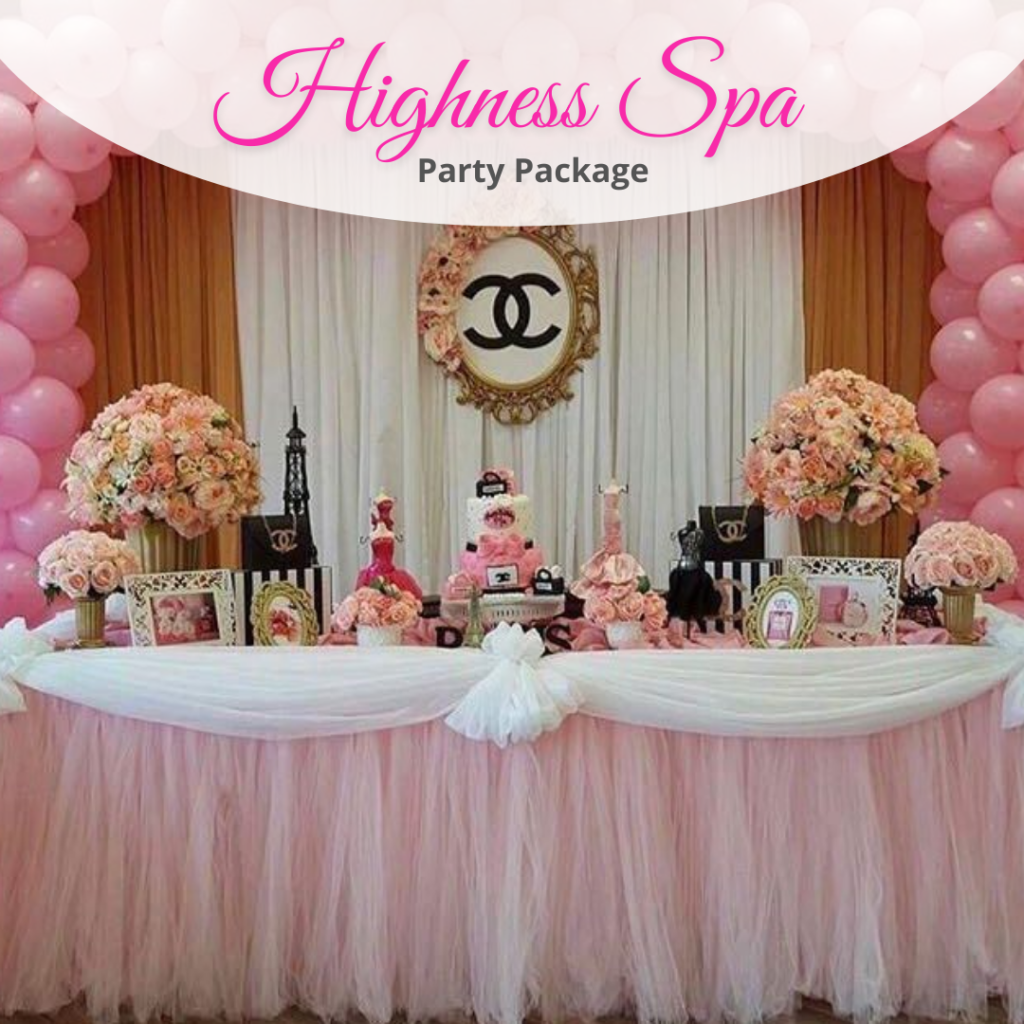 Fell free to CALL and book this awesome party!
If you wish to buy this package online, you are welcome to do so. One of our staff will contact you once we receive your payment. If you complete the transaction after hours, we'll contact you the next business day.
Limited Time Only $1500
Up to 12 girls including the birthday girl, 2-hour party (each additional girl after the 12th girl is $40.00, MAX 25 girls) – The use of private event space is included
3-hour party
All of our 6 services (Mini Mani, Mini Pedi, Makeup, Hairdo, Mini Facial, and Mini Relaxation)
Royal spa package table decor
12 party favors
Candy Buffet included: Candy Bar is set out for the whole time of the party. Gumballs, M&M, Skittles, Rainbow Twizzlers, Rainbow Marshmallows, and Gummy Bears included
Party utensils (plates, cups, napkins, plasticware)
3 – large cheese pizza
3 – 2 liter soda/ water
Free online printable custom invitation (found on our website)
Spa robe to wear during the spa party for every princess
Champagne flute with pink lemonade for every princess to toast
Tiara for the birthday princess to wear
Pretty nail sticker for the birthday girl
Arts and Crafts (make your own necklace/bracelet)
Dress up show on our PINK RUNWAY (costumes provided: tutus, shirts, wands, wings)
Music provided
Singing, Dancing, Games and Little Princess Spa® Birthday Wishes (Choose from Freeze Dance, Musical Chairs, Hula Hoop Contest, Limbo, Singing to a favorite song, and much more)
3 tables in front of the spa decorated for you to use to put cake, food and etc.
Kids table and chairs for the princesses
Lounge for mommies in front of the spa
Set up and Clean up
Staff dressed in a fairy costume
Why Should You Choose Us?
* You believe your Daughter deserves more.


* Little Princess Spa experience is unmatched.


* At least one of your Daughter's little friends has already been to our SPA.


* We understand what it takes to produce a birthday party.


* You pay for excellence. We deliver exceptional value.


* We have fun, but we don't lose focus. You and your princess are important to us.